"Teaching music is not my main purpose. I want to make good citizens. If children hear fine music from the day of their birth and learn to play it, they develop sensitivity, discipline and endurance. They get a beautiful heart." -Shinichi Suzuki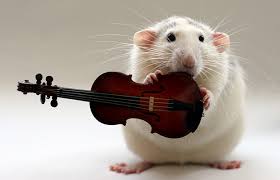 Like Suzuki believed, I consider my job as a teacher all encompassing. While teaching the mechanics of playing a stringed instrument may be my main prerogative, I do consider teaching the student as a whole, just as important. In my opinion, a teacher's job is not defined by their classroom subject.

As a music teacher, it is my job to provide my students with a safe learning environment that is ever changing and flexible to their needs. Every child learns differently and therefore the best teachers are those that can mold their teaching styles to fit the needs of individual students. I pride myself on knowing that I am capable of teaching students with many different learning styles. There is no such thing as an "un-teachable" student. I truly believe that given the proper tools, any student, young or old, can learn to play a musical instrument.

While I consider myself a Suzuki enthusiast, I am not a Suzuki teacher. My students generally follow the curriculum and repertoire that Suzuki teachers use. However, in addition to Suzuki materials I supplement with other technique books and repertoire. This is often referred to as a "modified Suzuki" method, but I prefer to think of it as the "Stubbs-Suzuki" method. Some of the criticisms of the Suzuki method are that students are poor sight readers and rely too much on their fine-tuned ear. My modified, "Stubbs-Suzuki" method, aims to fill in the blanks where the Suzuki method lacks.

(For more information about the Suzuki method, please visit: http://suzukiassociation.org/)

Note: I rarely teach the Suzuki repertoire to my piano students. If parents are set on Suzuki Piano, I recommend beginning with a different method and then transitioning smoothly to the Suzuki method when appropriate.